See Live Northern Lights Forecast - Automatically Updated. Check the conditions before you go to see the Northern Lights on your tour of Iceland.
---
---
KP Index Forecast
The scale ranges from 0 to 9 where a value of 0 means that there is very little geomagnetic activity and a value of 9 means there is an extreme geomagnetic storm.
But remember that even though the KP index shows moderate to high activity, there is no insurance that you will be able to see the lights since the northern lights are a natural phenomenon and when it comes to nature, there are no guarantees! It's also good to keep in mind that the lights have been seen when the KP index showed 0.
---
Aurora Forecast For The Northern Hemisphere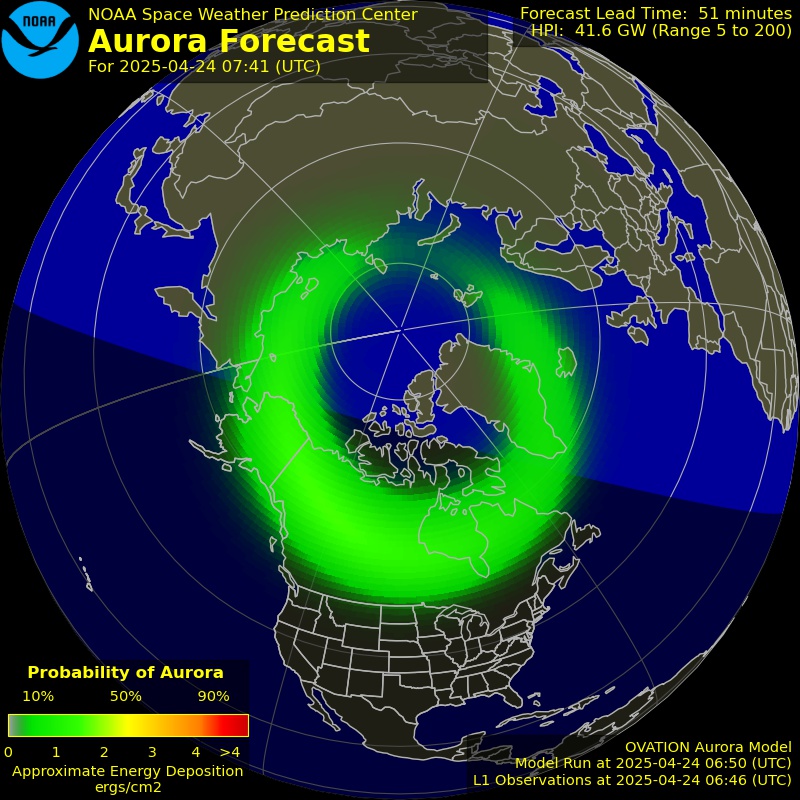 About the forecast
The info displayed on this page is derived from the Icelandic Meteorological Office and is presented without any guarantee. The forecast displays values for the Kp-index as well as the cloud cover forecast.
---